Solving Crime | Love, sex and murder: How Karnataka Police nabbed serial killer Cyanide Mohan | Bangalore News
"I asked him about killing a woman in 2004. In return, he asked me what day it is. I said Saturday. Then he asked me what I had for my breakfast last Saturday. I said I don't remember. He said even he doesn't remember the list of his victims; too long to recall," police officer K Nanjunde Gowda recollects this chilling conversation with the dreadful serial killer Cyanide Mohan.
Living in a small village in Karnataka's Dakshina Kannada district, Mohan Kumar alias Cyanide Mohan, in the early 2010s, shocked the nation after the police discovered that he had allegedly killed more than 25 women using cyanide for money.
Mohan, who has been convicted of killing 20 women between 2004 and 2009, is lodged in the Hindalga central prison in Belagavi and has sought pardon from the President to commute his death sentence to life imprisonment.
Who is Mohan Kumar?
Mohan, the son of Mayeelappa Mogera from a Scheduled Caste, was born in a low-income family in Kanyana, a few kilometres from Ullal. An athlete since school days, he completed bachelor of arts (BA) and worked as a school teacher at the Shiradi primary school from 1984.
A case study on Mohan done by then Criminal Investigation Department (CID) DGP D V Guruprasad states that he got married to a woman named Mary in 1987. When she demanded he convert to Christianity, he refused. Mary, with her baby, left him. In the middle, he had an affair with a woman named Vedavathi and later with Ameena.
In 1991, when his job was confirmed, he divorced Mary and married a woman named Manjula, with whom he has two children. Later, he married another woman, Sridevi, with whom he has two children.
According to a police officer who was part of the probe, his parents were daily wage labourers who worked on agricultural lands belonging to affluent farmers. Mohan has two brothers and a sister. One brother works as a labourer and the other works as a bus conductor with Karnataka State Road Transport Corporation (KSRTC), and the sister works in the postal department.
"From what we know, Mohan was a shy kid who spoke less and was reserved. His father abandoned the family when he was just 14 years old. However, like many low-income families in the coastal region, his mother Tukru raised the children. He was suspended a couple of times from work because of absence, and once he was booked for attempting to kill a woman," says a police officer.
"In the village he lived, everyone spoke to him with respect and he also lived like a gentleman. He took care of his wife and two children very well. He provided whatever they needed and also constructed a house," adds the officer.
How the killings came to light
On June 18, 2009, the Bantwal rural police received a missing complaint stating that Anitha, 22, belonging to the Kumbar community, was missing. A police officer says, "Even to this day, when a girl goes missing, especially between 16 to 25 years, the police mostly snub it as a case of eloping to get married with their lover."
Anitha's case was also no different, but the family members started pushing the police to track her. In October 2009, Gowda, who was then a police inspector, came to know that there was a protest in front of the Bantwal rural police station.
"I came to the station and found that a seer of the Kumbar community led the protest. He complained about police negligence in not finding Anitha even after four months. I took the file and details and promised him that I would give results in 15 days."
"By then, I had worked in the Central Crime Branch (CCB) in Bengaluru and there was a sense of confidence. It is not daunting to track someone when their mobile number is active. But this case was straight out of a thriller movie when we dig deep," he says.
"When we took call detail records (CDR) of Anitha, we found that there was one number with which Anitha had spoken several times for hours and, especially at odd hours. We traced the number to Madikeri, belonging to one Kaveri P M. When we went there, the person had been missing since March 2009. Then, we took the CDR of her number and it took us to another woman, Vinutha of Puttur, who was also missing."
"From Vinutha, it took us to Pushpa of Bengaluru, who was also missing. As we tried to connect the dots, it seemed it would never end. One common thing in these calls was that all these calls emerged from Deralakatte, 9 km away from the Karnataka-Kerala border."
"By then, I was convinced that it was a case of a gang running a prostitution racket, and we conducted raids across the Dakshina Kannada district, especially in the Deralakatte region, searching all the lodges and homestays but nothing really came up," says Gowda.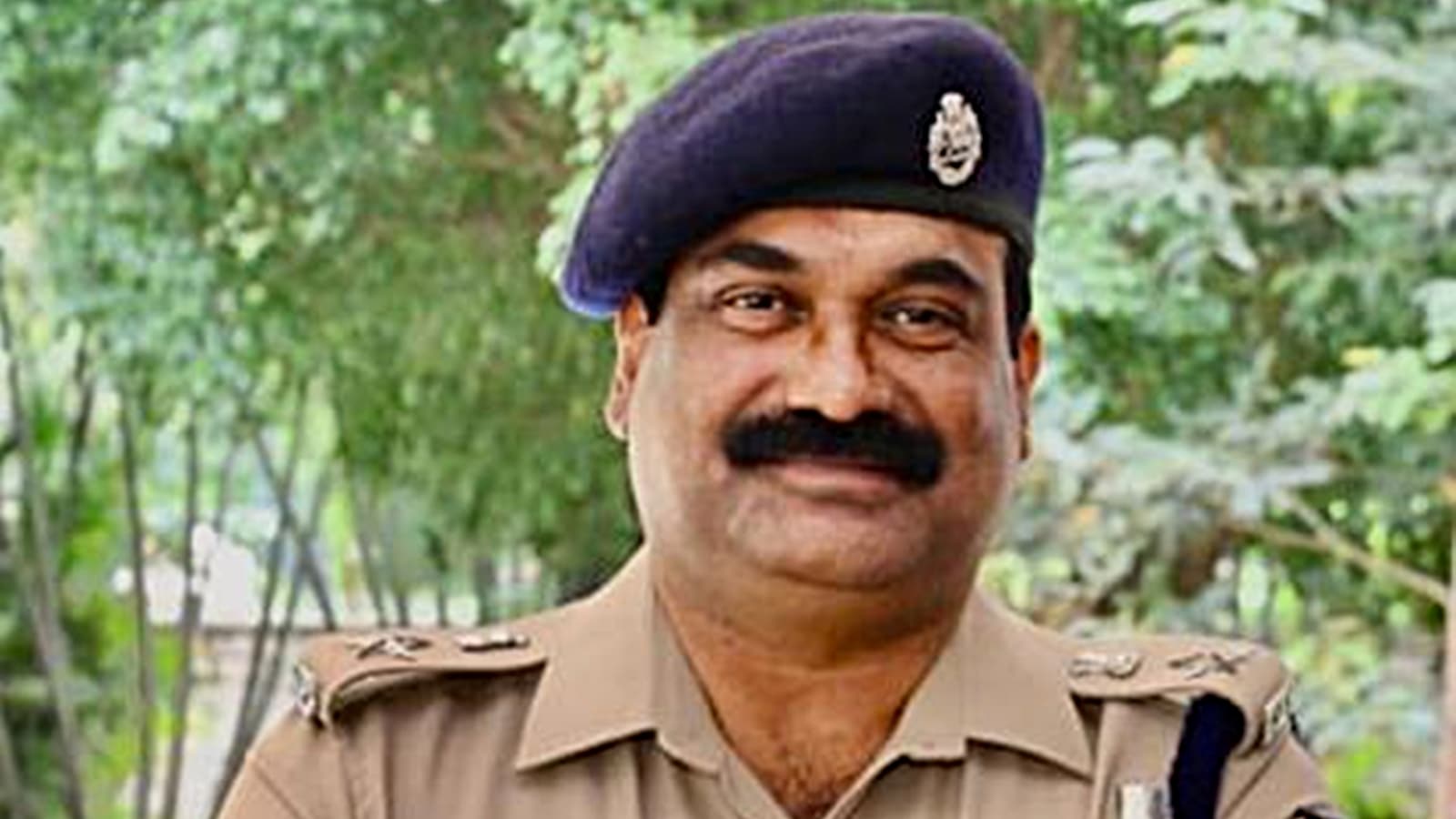 "He said even he doesn't remember the list of his victims; too long to recall," said police officer K Nanjunde Gowda recollects this chilling conversation with the dreadful serial killer.
"We tracked the phone used to make these calls and found that all the calls were made from one handset in Deralakatte. The cell phone owner admitted that it was his handset but added that he had given it to his nephew, Mohan, a teacher. Now, we had a suspect. Though we followed his movements, we did not detain or question him in any way. Years later, he said he knew that he was being followed," says Gowda.
"By then, we also found that the same phone was used to contact a 45-year-old woman named Sumithra. We called her to confirm whether she was alive and to our luck, she picked the call and spoke. She was a widow with a 20-year-old son and we met her without sharing much details. I showed her the photo of Mohan and asked if she knew him. Sumithra said she knew and told us his name was Sudhakar, not Mohan," Gowda says.
Gowda and his team hatched a plan to use Sumithra to catch Mohan. "Sumithra called Mohan to meet at some place, and when he arrived, we took him into custody. Our questioning went on for days and he confessed to the crime. He said he used cyanide to kill women. He also gave a few names of women he killed in specific places. Upon checking with the local police, they confirmed that the women's bodies were found in bus stand toilets on specific days."
Unfortunately, those cases were shut as unnatural deaths and none of the women were identified. The police managed to compile a list of 24 dead women.
How Mohan Kumar killed the women?
Mohan always targeted women from impoverished backgrounds and lured them to marry him. Gowda says, "He built a rapport to the extent that they believed him. He expressed love. In the coastal region, one's caste identity can be recognised through their last name. He was using the same last name when the women shared theirs. For example, to Anitha Mulya, he was Sudhakar Kulal. To Sunanda Poojary, he was Shashidhar Poojary. To Kaveri, he was Sudhakar Acharya."
"In most cases, he introduced himself as a central government employee or a forest officer. He used to ask them to flee home with gold and money to get married. Most of the victims' families did not pursue cases. Once they reached his place, he would book a hotel room, and then there was no CCTV installed in all these lodges. He would have sex with them. The next day, he would take them to a temple for prayer. He would ensure they leave behind all the jewels in the room. On the way, he would ask them to consume what was said to be an Ayurvedic contraceptive pill. They were, in fact, cyanide-coated pills."
"He would also tell them that the moment they consume it, they would feel the need to urinate. So he would ask them to swallow these pills inside bus stand toilets. When they don't return after five minutes, he would confirm that they are dead. He would go back to the room, pack all the gold valuables and leave the place," says Gowda.
"Interestingly, in most cases, he kept the women's mobile phones active and when someone from the family called, he would inform them that he was married to the women and settled in either Mumbai or Goa. This was a relief for the family members. In the coastal region, a large section of low-income families are not in a state to afford marriage expenditures. Marriage is a costly affair in the coastal region with fat dowries and all," adds Gowda.
After his arrest and with murders piling up, the case was handed over to the Criminal Investigation Department (CID). By then, the police had discovered his killings in Kodagu, Mysuru, Bengaluru, Hassan and other districts.
Why did Mohan kill the women?
Gowda, who had almost a month of interactions with Mohan, says, "No doubt, he is a pervert. He wanted to have sex with as many women as he could. He also needed money. He did not have other habits like smoking or drinking, lavishly spending on things or gambling. He used to pledge gold and use that money to run families."
"After building a rapport with him, once I asked if stealing valuables or having sex was the aim and why he had to kill women. Then he narrated a couple of stories."
According to him, in 2000, he was in a relationship with a woman named Rathna. In Belthangady police limits, he pushed her down from a bridge to the river after taking all the valuables. Fortunately, some youths swimming in the river saved Rathna. He was arrested in an attempted murder case and jailed.
Guruprasad's report says that during his judicial custody in 2000, he befriended Guruprasad Acharya, a goldsmith who was lodged in a rioting case. Acharya explained to him how dangerous cyanide is. He told Mohan a story of how a cow ate cyanide that he threw from his shop and which died instantly.
Mohan came out on bail and he was acquitted of attempted murder charges. His suspension was revoked and he continued to work. In 2003, he built a relationship with a woman named Gangamma in Mangaluru and wanted to steal gold ornaments from her. One day, they met at Kadri Park, where he gave her sleeping pills, stating they were contraceptive pills, and as she fell asleep, he robbed the valuables. Three months later, when she saw him on the streets, she hit him with his slippers and took him to the police station. No case was filed as he returned the ornaments within 15 days.
From then, he decided to take a cue from Acharya's information. In May 2004, he bought a ball of cyanide from a jeweller named Mohammed 2004 and kept it in air-tight containers. His first killing using cyanide was that of Vanitha in May 2004 in Bengaluru. The case was closed as the identity of the woman was not established at the time.
From then, he went on a killing spree. Gowda says, "In my analysis, he has killed 32 women. Sometimes, two or three women in just one month. He maintained a diary in which he mentioned the victim's name and what name he had introduced himself to them. He would strike the name once they were killed." Guruprasad's case study report says that many cases have not even come to light.
Convicted in 20 cases
Cyanide Mohan was accused of 25 killings and was convicted in 20 cases. In 2013, he was sentenced to death for the murder of one Anitha in 2013. However, in 2017, the Karnataka High Court commuted his execution sentence to life imprisonment. In June 2020, he was convicted for killing a 25-year-old woman from Kasaragod in Kerala and was sentenced to lifetime imprisonment.
Mohan was awarded the death sentence in five cases and life imprisonment in others. Two of the death penalties were later commuted to life imprisonment.
Recently, a thriller web series named Dahaad, inspired by Cyanide Mohan's killings, was released on an OTT platform. A source in the Hindalga central prisons said, "He was not happy with the web series based on this story as they had not sought permission or cared to ask his version."
Nanjunde Gowda, who presently serves as SP in Bangalore Development Authority (BDA), says, "When I look back 14 years after I arrested him, I did not know he used cyanide to kill women. Had I barged into the house to arrest with force, had he taken that cyanide to kill himself, all these women's deaths would never have been discovered, and my career would have suffered a big hit. Maybe I would have ended up doing rounds to the court as an accused."




If you want to register your marriage in thane visit : https://courtmarriageregistration.co.in/court-marriage-registration-in-thane

Source link