'Need IELTS clear girl': For men in Punjab, a ticket to Canada and a crash landing | Chandigarh News
🟥 "Need IELTS clear girl. For Canada. Girl should be graduate. All expenses from boy's side. Only contract marriage."
🟥 "22 year girl, IELTS clear, UK layi file laggi hoyi hai (File for immigration to UK submitted). Boy required jo kharcha kar dave (A groom required who can spend money)."
🟥 "BA ya nursing kitti hove kudi ne. IELTS clear kitti hove. Spouse visa laake Australia jaana no time pass. Marriage permnt (Girl required who must be a graduate or a nurse. She must have cleared IETLS. Boy wants to go Australia on spouse visa. No time pass but permanent marriage)."
🟥 "Name ****. Study: BA. File for UK. Paper marriage. IELTS bands 6.5. Boy required who can spend money."
These matrimonial advertisements in newspapers and social media groups such as "IELTS & NRI Rishtey" and "IELTS Punjabi rishtey" point to a broader trend in Punjab — of young men attempting to hitch a ride on the IELTS score of their prospective brides as a ticket to foreign destinations such as Canada. Such marriages are broadly divided into two categories — pakka vyaah (a real marriage) and contract marriage.
IELTS or International English Language Testing System, an English proficiency test conducted by the Australia-based IDP Education Pty Limited and co-owned by the British Council and Cambridge Assessment, is a prerequisite for those applying to go to countries such as Canada, Australia, New Zealand and the UK, whether for study, work or immigration.
For young men seeking to go abroad, the IELTS route out of Punjab is usually this: find a suitable match, ensure the prospective bride has a good IELTS score (Canada seeks a minimum IELTS band of 6), and agree to fund her travel and education in a foreign country. Marriage follows, after which the girl flies out on a student visa. Once there, the woman gets her husband to join her on a spouse visa, who then gets an open work permit and then, if all goes according to plan, a Permanent Residency (PR). A happily-ever-after Punjab to Canada story.
Except, however, a lot of stories have been failing this script. According to the Punjab Police, of late, there have been a string of cheating cases filed against families of brides, who, according to the complaints filed by families of their grooms back in India, refused to stick to the deal by either "not picking up calls" or "refusing to send papers for the boy's spouse visa".
IELTS coaching centres at Model Town Extension market in Ludhiana. (Express photo by Gurmeet Singh)
In Ludhiana district alone, there have been at least 12 such cases in the past one month.
A senior officer in the Punjab Police's NRI Affairs Wing said that at least 40 such cases — of the groom's family accusing the bride of "duping" them and "not calling the boy abroad" — were currently under probe in the state, apart from the ones registered by district police stations earlier.
NRI affairs minister in Punjab Kuldeep Singh Dhaliwal acknowledged that he has received several complaints of fraud marriages. "Though we have no consolidated number so far, such cases are on a rise. Once a complaint is registered, we investigate the case thoroughly but the onus of such marriages are on the families. We always urge people to follow the proper channel for the immigration process and also opt for registered travel agents," he said, adding that the government takes action "on a case-to-case basis".
***
When Harnek Singh, 56, a farmer from Kaunke Kalan village in Ludhiana who owns 8.5 acres, was looking for a bride for his son, he had "very few demands" — that the girl should have cleared IELTS and that she would take his son Jagdeep Singh Malhi, who had dropped out of studies after Class 12, to Canada.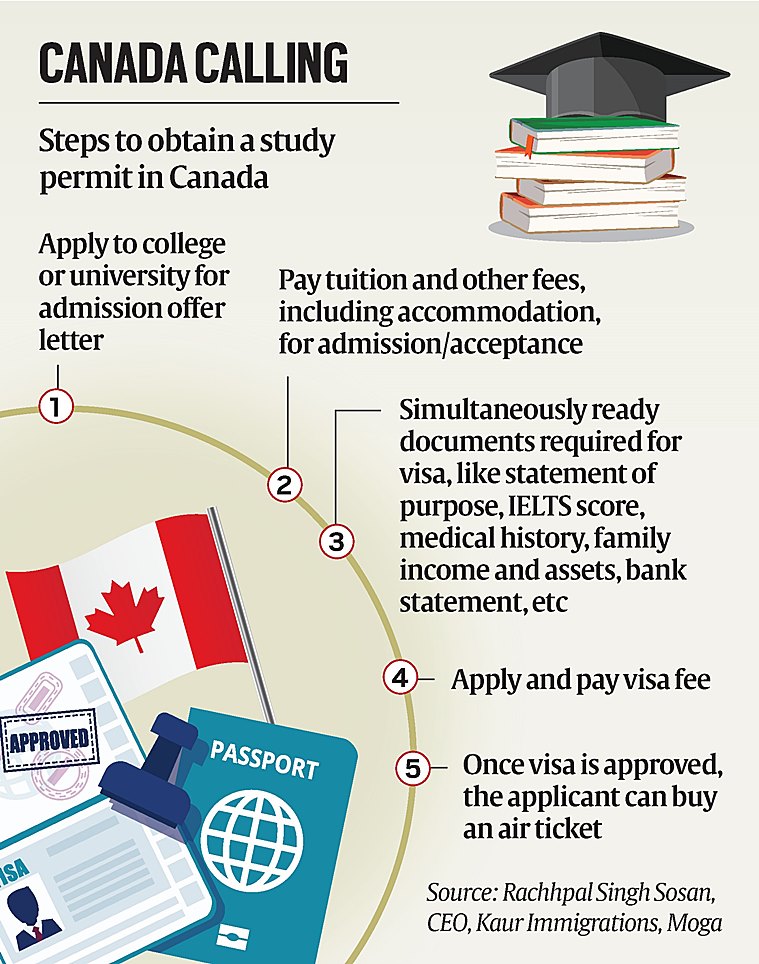 In 2018, Harnek found a suitable match for his son through a middleman. The families soon arrived at a deal — after the marriage is solemnised, the girl, a science graduate who had a "good IELTS band" of 6, while Jagdeep had only managed a 5.5, would go to Canada to pursue a course in business administration, which would be funded entirely by the groom's family.
However, the deal — and the marriage — didn't end too well. Harnek filed a police complaint in May this year and subsequently FIR was registered by Ludhiana rural police last month after probe against his daughter-in-law Veerpal and her father Baljinder Singh of Ajitwal village in Moga, alleging that after migrating to Canada, she had stopped taking Jagdeep's calls and duped them of Rs 28.69 lakh.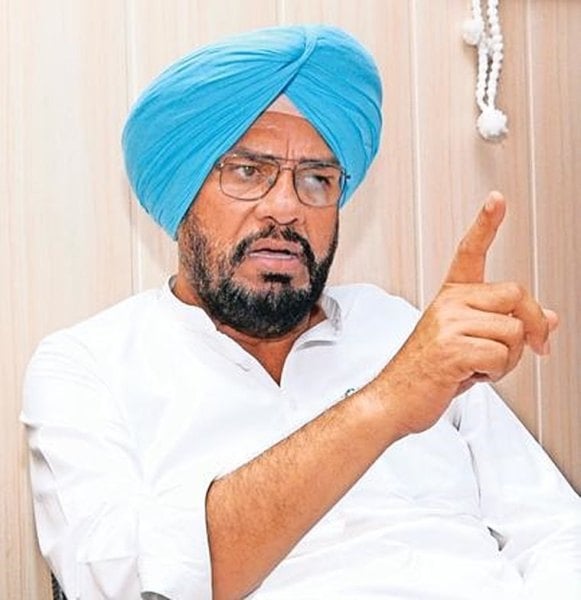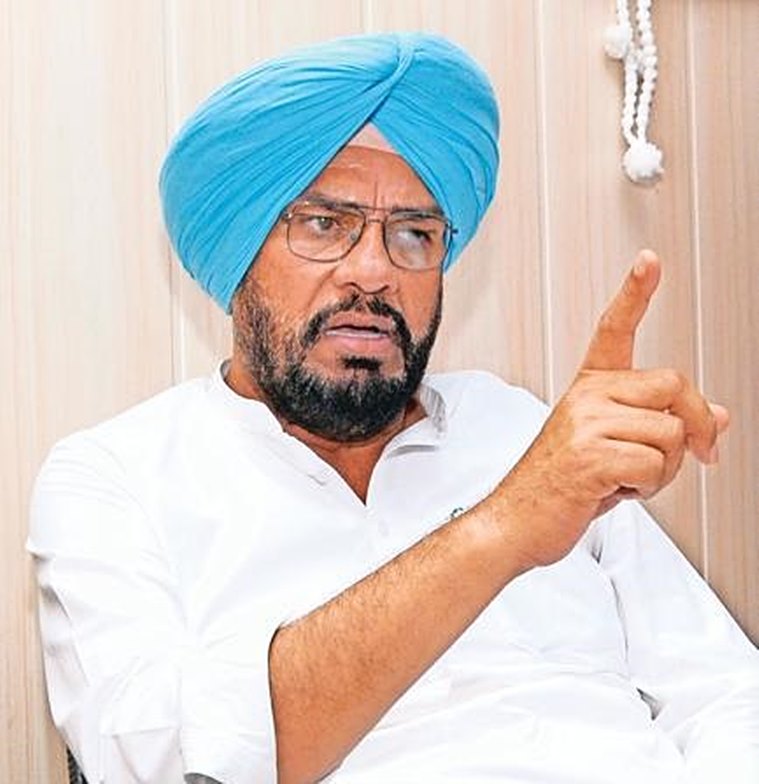 Acknowledging that he has received several complaints of fraud marriages, Kuldeep Singh Dhaliwal, the NRI affairs minister in Punjab, said "though we have no consolidated number so far, such cases are on a rise". (File)
"The marriage was held in September 2019, after which she went to Canada. But things changed. She stopped picking calls and refused to send papers for my son's spouse visa. We then contacted her parents and the middleman. After a lot of persuasion, she sent the papers, but they were rejected twice. Finally, the papers were cleared the third time and my son reached Canada in April 2022, but she did not come to the airport to pick him up. She also refused to live with him and now my son is living separately in Toronto. He has only two months of work permit left. She now refuses to provide him the documents required so that he can stay there," said Harnek. "We got her travel tickets, paid her college fee and spent lakhs shopping for her and she does this to us," says Harnek, spurned and angry.
Veerpal, 27, and her father Baljinder Singh, however, have a different story.
At Ajitwal village in Moga, Baljinder says, "When Veerpal cleared IELTS in 2018, I didn't have enough money to send her to Canada. I had spent a fortune sending my elder daughter to Finland and was left with almost no savings. So when I got a marriage proposal from a family in Ludhiana and they said they would sponsor her education, I thought it was a match made in heaven."
Talking to The Indian Express from Toronto, Veerpal says that thrice between 2019 and 2022 she applied for Jagdeep's papers, but it was only in his third attempt that he got the visa. "When he came to Canada in May last year, I went to receive him at the airport but he refused to talk to me and stayed with his relatives. I did everything I could, even got him a work permit but he keeps abusing me. He and his family talk ill of my character, they say they can't trust a girl who stays away from home and works with men. They also registered a case against my parents and ruined their reputation," says Veerpal.
In Ludhiana's Khanna, Kuldeep Kaur got an FIR registered against a woman and her parents for allegedly cheating her of Rs 20 lakh. In her statement, Kaur said that she was looking for an "IELTS pass girl" as her son wanted to go to Canada. When they first met the girl, in 2018, she was a minor. So it was decided that the girl would go to Canada on a study permit with all expenses borne by Kaur's family, come back after her studies and then take Kaur's son along. However, the girl returned to India in 2022 but married someone else. The FIR states that the girl's husband told police that he was ready to return the Rs 20 lakh that his wife had taken from Kaur.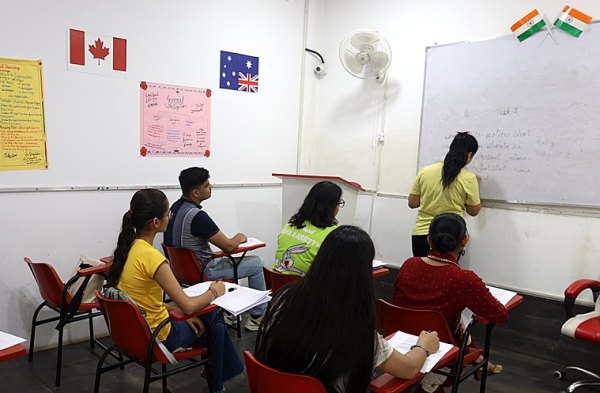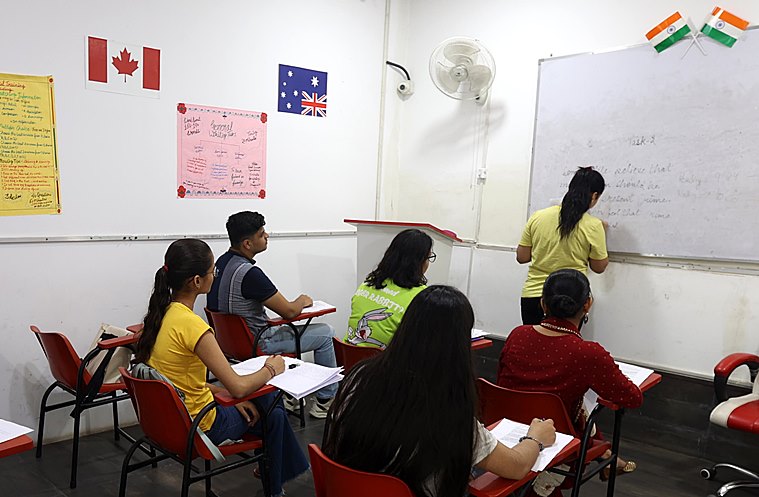 IELTS or International English Language Testing System, an English proficiency test, is a prerequisite for those applying to study, work or immigrate to countries like Canada, Australia, New Zealand and the UK. Canada seeks a minimum IELTS band of 6. (Express photo by Gurmeet Singh)
The investigating officer in the case admitted that though the FIR was registered under Sections related to cheating, the case was likely to be quashed in court since the money has been returned.
Both families refused to talk to The Indian Express, insisting that their case has been "mutually resolved."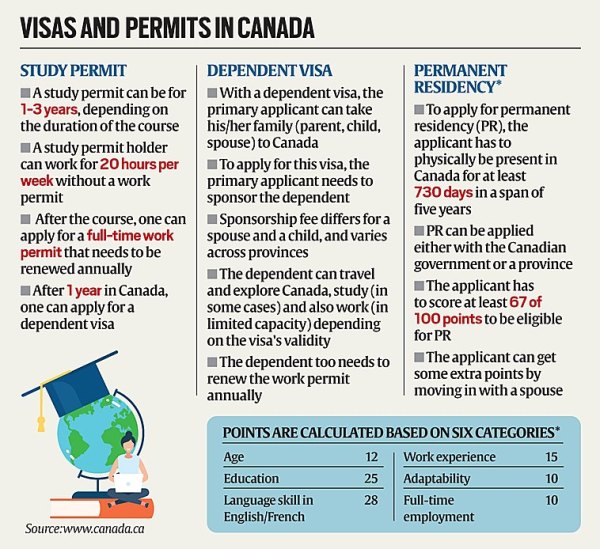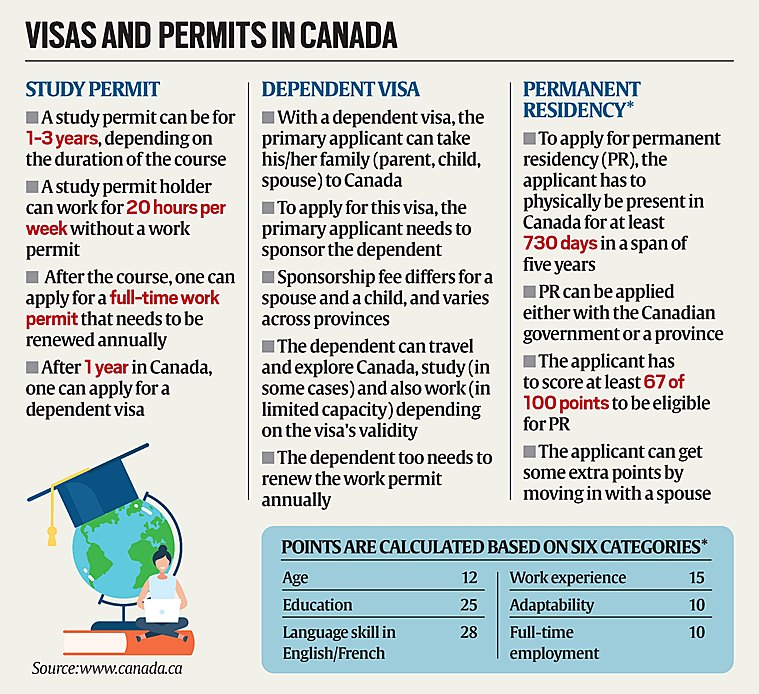 Complied by Aditi Ray
Somnath Wadhwa, a retired government employee from Machhiwara in Ludhiana, got an FIR registered against his daughter-in-law Bhavneet and her parents — Gurmeet Singh Sachdeva and Dharvir Kaur of Samrala — for allegedly duping him of Rs 70 lakh. Wadhwa claimed he paid for the girl's travel and education in Australia after she promised PR for his son Akash, but then she "duped" him. Gurmeet and Dharvir were arrested and later bailed out.
Speaking to The Indian Express, Harmeet Singh, the girl's paternal uncle, however, said the "FIR was registered on the basis of a bundle of lies" and "we will fight it out in the court".
"Our child was just 18 and a topper in school when she fell in love with this boy and married him in 2017. She was so bright that even after her wedding, she would give IELTS coaching to other students at a centre in Machhiwara. The boy ran a small café in front of our house in Samrala. In 2019, she went to Australia after clearing IELTS and also got a scholarship. She now works as an assistant with a doctor in Melbourne. It was on the basis of the documents she sent that the boy also went to Australia earlier this year. But there they realised they cannot live together and the girl filed for divorce. So what if his family spent some money on her? Wasn't she their daughter-in-law? How are her parents here responsible if the couple decides to go for a divorce in Australia?" said Harmeet.
Rachhpal Singh Sosan, CEO, Kaur Immigrations, Moga, said men use IELTS-pass women as a vehicle to go abroad since "girls perform better in the exams".
"Though nearly as many men appear for IELTS exams as women, women are brighter and crack the exams early. The easiest option that men see is to marry a woman who has cleared IELTS, but since these marriages are fixed with the limited goal of moving abroad, relationship issues crop up later," Sosan said.
For several years now, girls in Punjab have consistently outperformed boys in Class 10 and 12 exams. In the Class 12 results announced earlier this year, 95.14 per cent girls cleared exams compared to 90.23 per cent boys.
Though most of the FIRs have been filed under IPC Sections 420 (cheating) and 406 (criminal breach of trust), senior police officials say the cases are "tricky" for several reasons.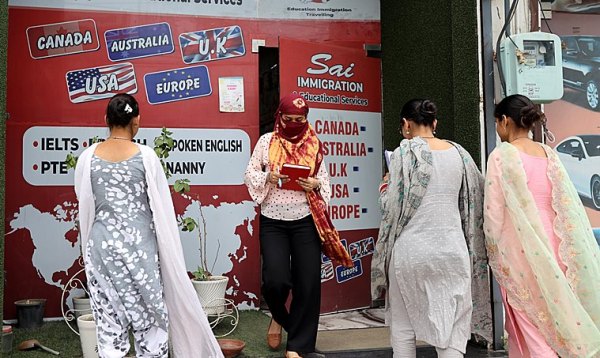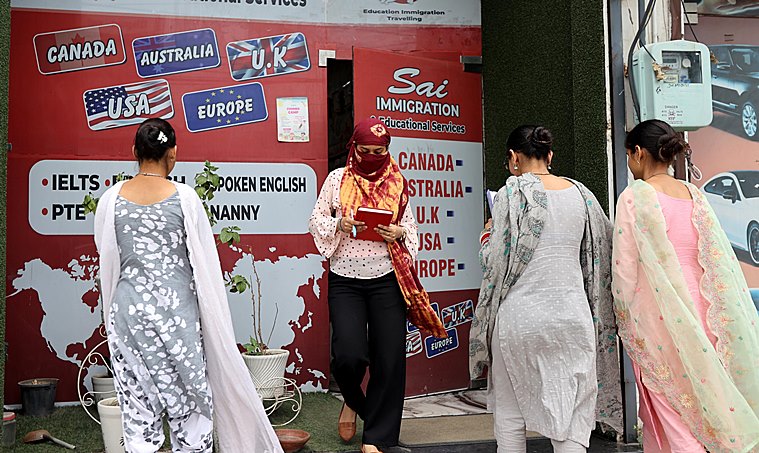 Though nearly as many men appear for IELTS exams as women, women are brighter and crack the exams early. (Express photo by Gurmeet Singh)
"It is the woman's decision to continue a marriage or not, either here or in Canada. There can be several reasons for ending a marriage or breaking an engagement. In some cases, when she changes her mind after reaching abroad, her family returns the money they had taken from the boy's family, so then there is no 'cheating' involved. We are looking into each FIR individually," said an IG-rank Punjab Police officer.
The officer said what makes these cases "tricky" for them is that most of these agreements — on the boy's family funding the girl's education in exchange for PR papers — don't involve any written contracts. "It's all verbal. We are seeing if cases even fit the ambit of 420 IPC (cheating) or not. It is really a very tricky situation for the police. Breach of contract is a civil offence, not criminal, so legal opinion is being taken in each of these cases," he said.
***
Such cases alleging fraud and deception in marriages hit the limelight in 2021 when 23-year-old Lovepreet Singh was found dead in his farm in Punjab and his parents filed a cheating complaint against their daughter-in-law Beant Kaur, 21, who was in Canada on a study permit since August 2019 and who, they alleged, had stopped taking his calls after promising to take him with her.
As Lovepreet's death created ripples in Canada, Prime Minister Justin Trudeau declined any review of the country's immigration rules and instead urged immigrants to apply through the government's website.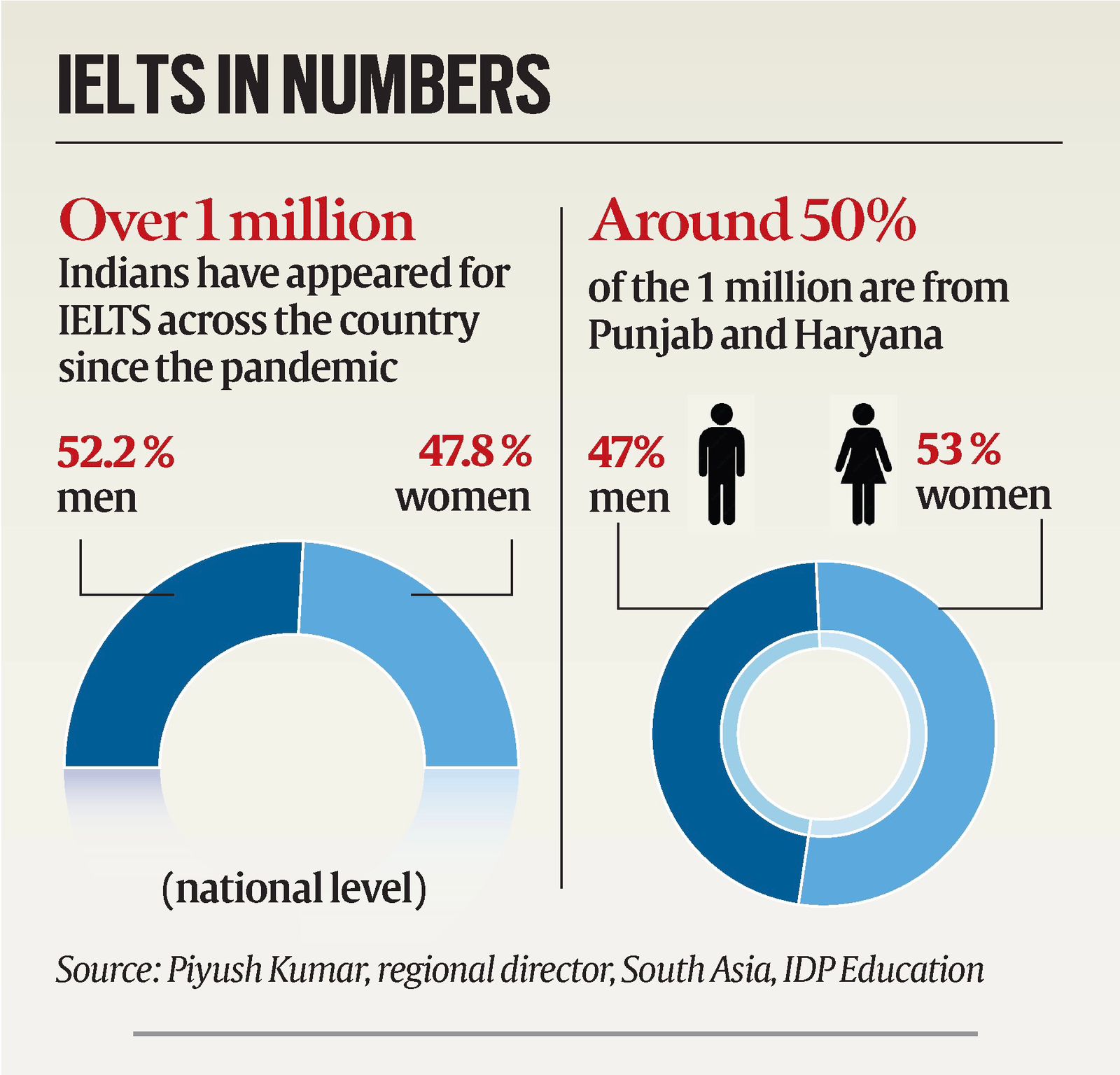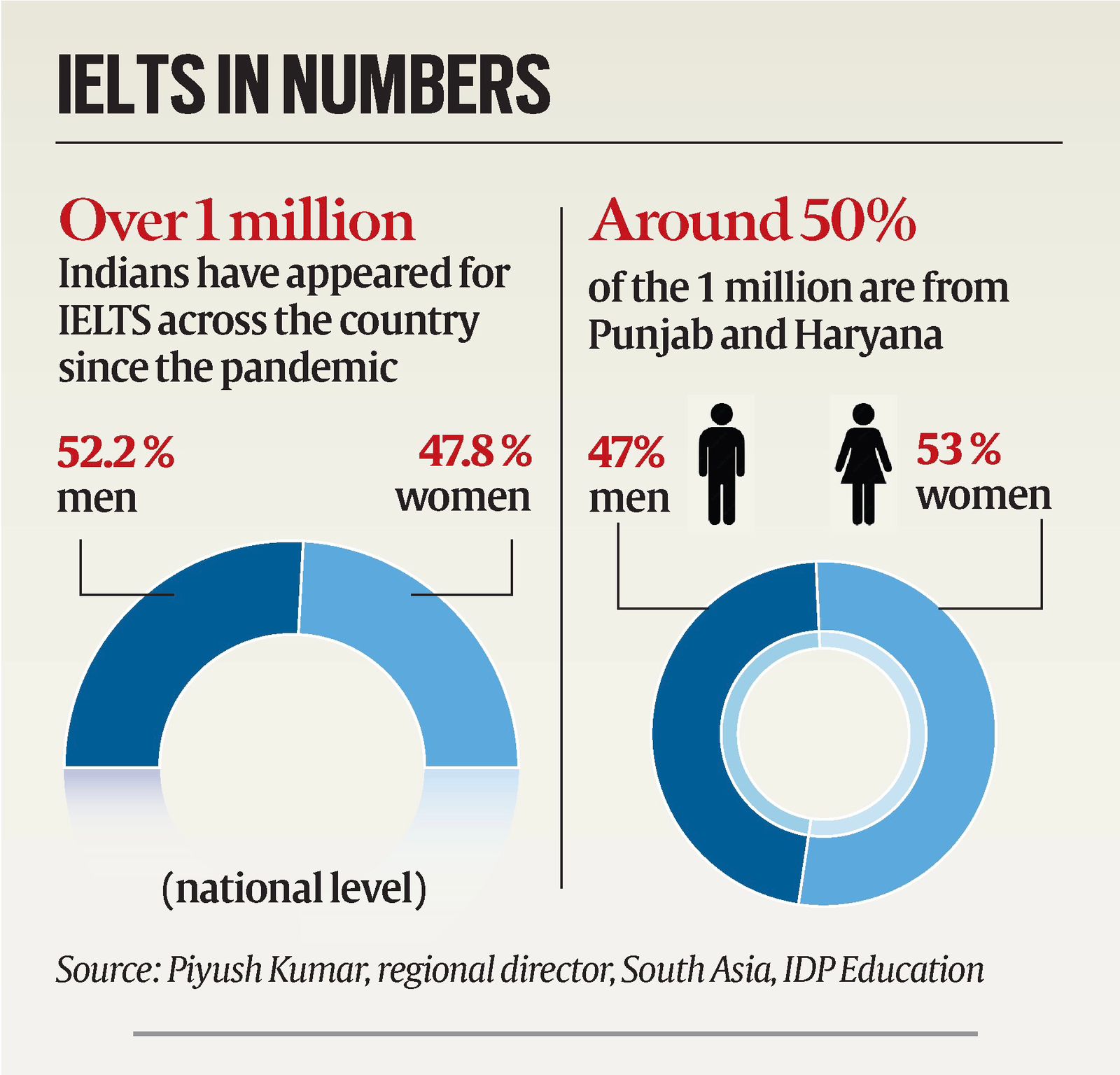 Compiled by Divya Goyal
The Beant Kaur-Lovepreet case also paved the way for a bonding of sorts among "abandoned NRI husbands", who started a WhatsApp group, 'Thugiya de Peedit' (victims of fraud), which now has over 80 members. From sharing stories of how much they spent on their IELTS brides to "the humiliation" they have had to "suffer", the group has stuck together since June 2021.
The angst of the spurned men has found a space in popular culture too. In 2021, Punjabi singer Pavitar Lassoi released a song, 'Tera Door Ni Canada', a song on "betrayal" and longing. "Tera door nahi Canada sade pind ton ni othe maar kook na sunne, tera dollaran de moh vich bhijega ni mittran di hook na sunne (Your Canada isn't too far from our village that you can't hear the noise from here; You are so drenched in your greed for dollars that you can't even hear my cries)," go the lyrics.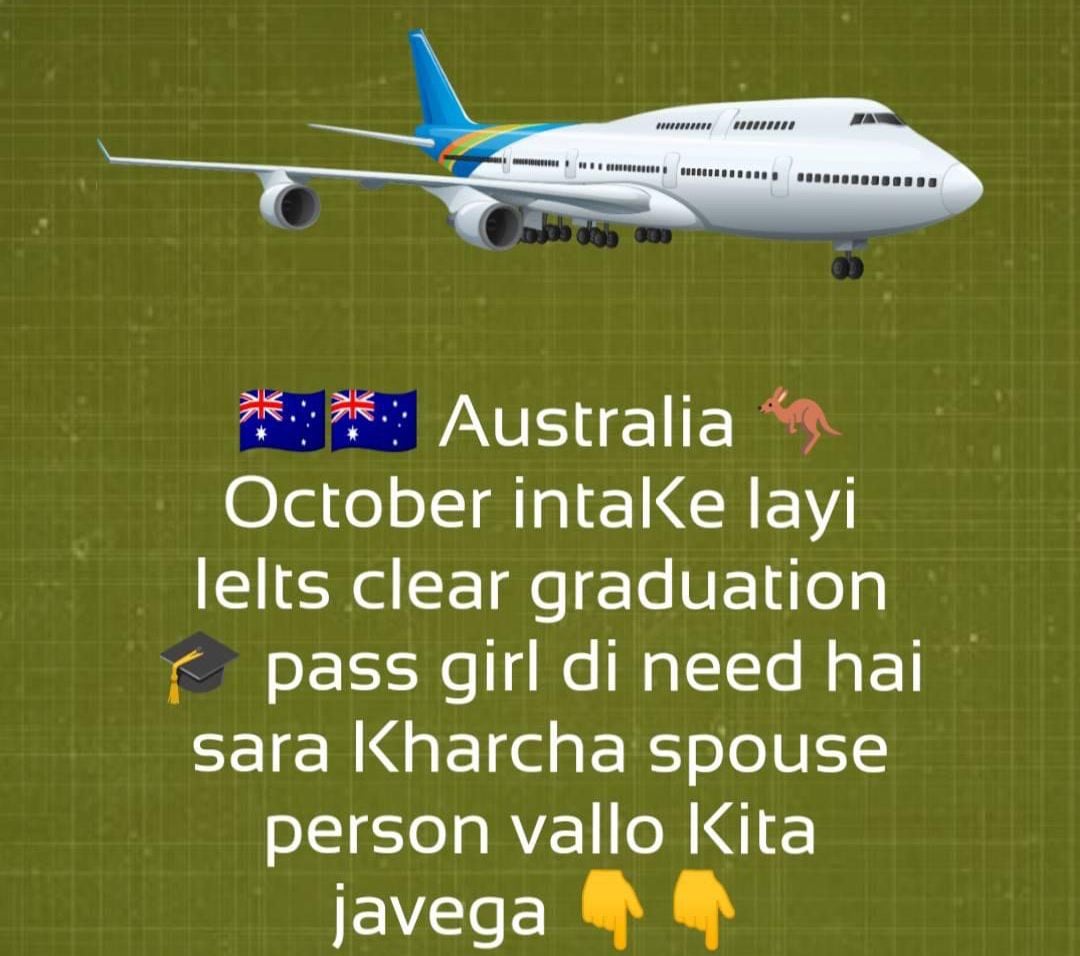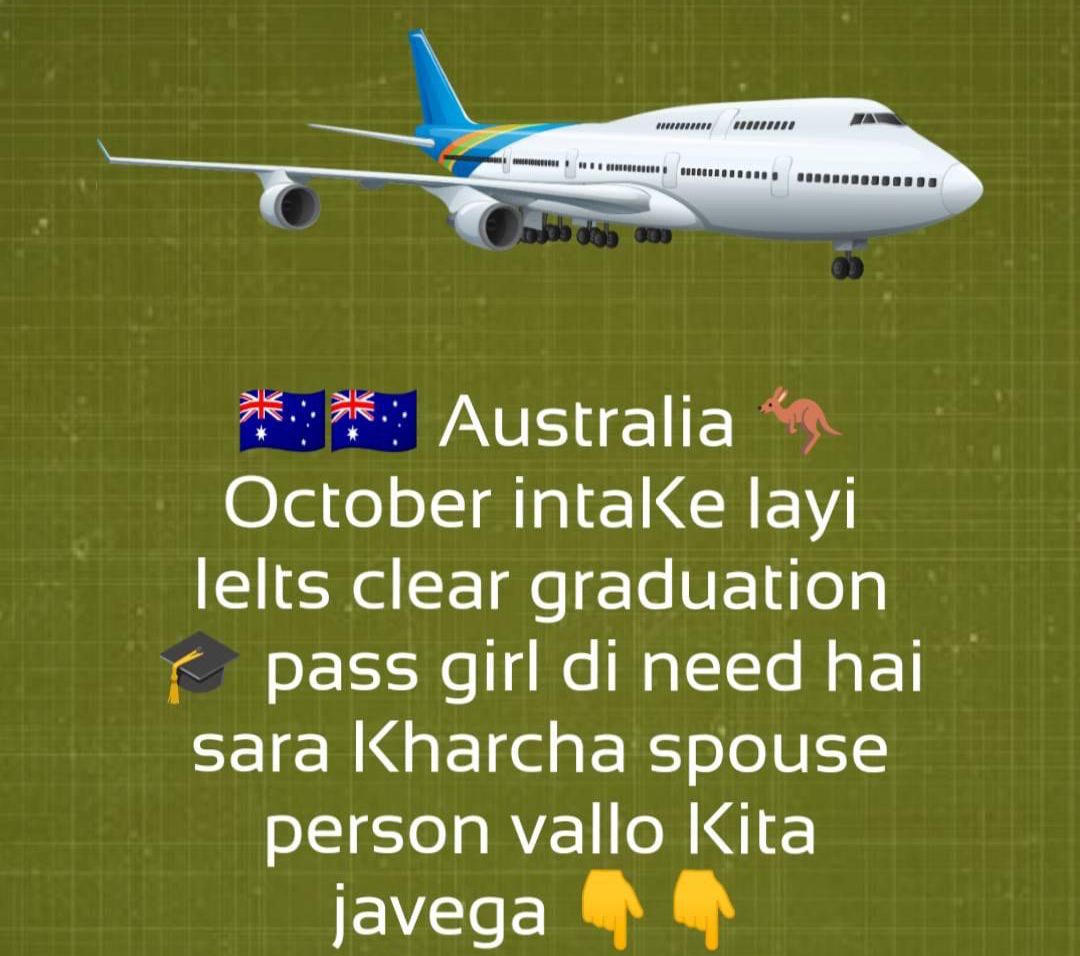 One such matrimonial ad posted in a community group on Facebook
Speaking from Toronto, a 24-year-old York University graduate is unfazed about accusations of "greed for dollars".
"For generations, when the men left behind their wives and went abroad, never to look back, no one raised the issue. Why is there such a hue and cry now? I did my BSc, got a good band in IELTS and now I have a better life here. I don't want to stay with a man who couldn't even clear his Class 12. Yes, I succumbed to pressure to get married, but now that I have realised my mistake, why would I go back to him?"




If you want to register your marriage in thane visit : https://courtmarriageregistration.co.in/court-marriage-registration-in-thane

Source link